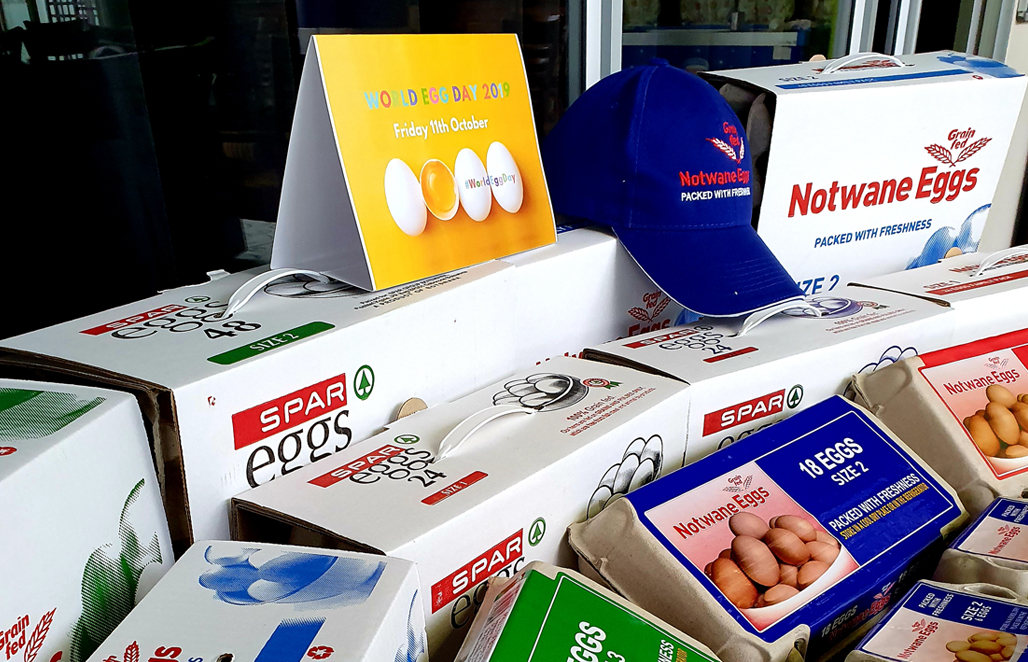 Notwane Eggs celebrated World Egg Day
On the 11th of October Notwane Eggs celebrated World Egg Day. World Egg Day falls on the second Friday of October every year and is celebrated around the world to help raise awareness of the benefits of eggs and their importance in human nutrition. Notwane Eggs held a competition on local radio where listeners had to call in and answer questions related to eggs. There were 30 winners who received a branded shirt , cap and a breakfast voucher at Wimpy to celebrate world egg day with us.
Notwane Eggs staff furthermore hosted some of their customers for breakfast to thank them for their valued support and to celebrate World Egg day with Notwane Eggs cooked 3 ways.