At "Notwane Poultry" our promise to our valued customers is to deliver products packed with freshness. Notwane Eggs and Richmark Chickens are supplied to all retail, wholesale and food service partners throughout Botswana through a fleet of dedicated egg delivery vehicles and our distribution agent Senn Foods Logistics. In our endeavor to deliver products "packed with freshness" we have an agreed nominated delivery schedule to the different regions in the country from distribution centers nearest the customer base.
Daily product merchandising and stock replenishment is done through Senn Foods Logistics and in some instances our customer's floor managers. Because of the perishable nature of eggs and chicken it is important to maintain the prescribed merchandising and storage instructions for the specific product category.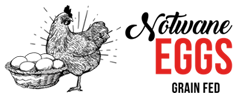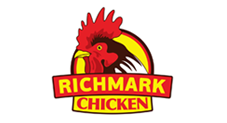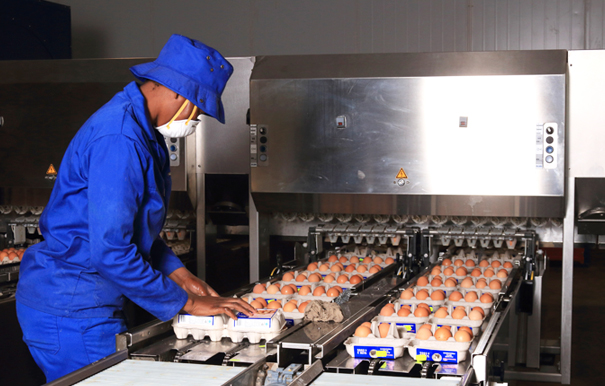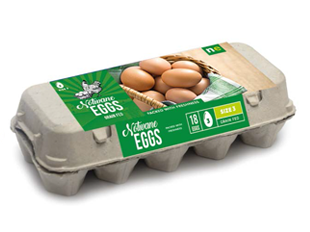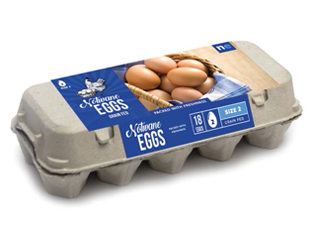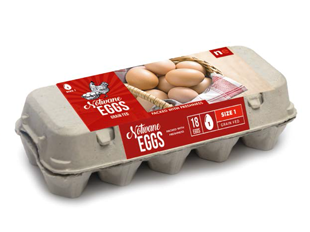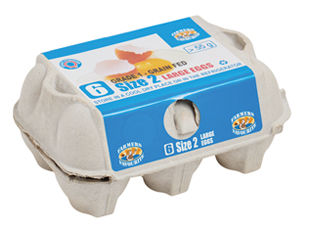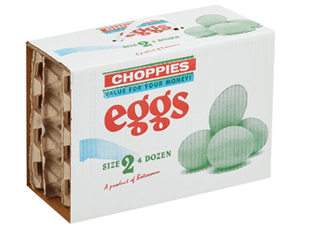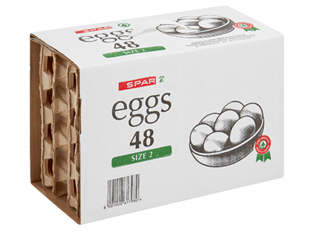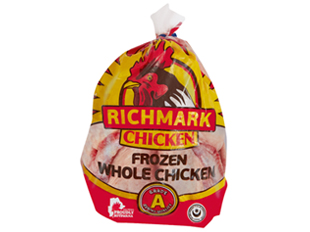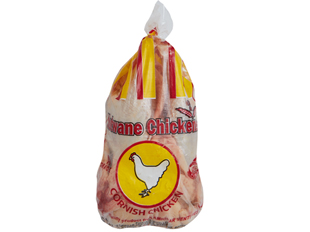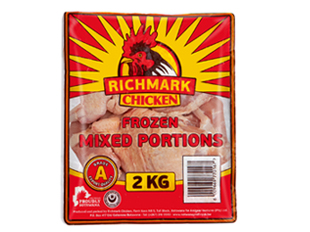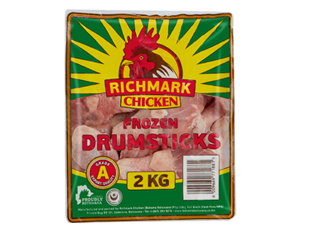 Please contact our dedicated sales and merchandising team as listed in the contact sheet for all your sales and merchandising requirements.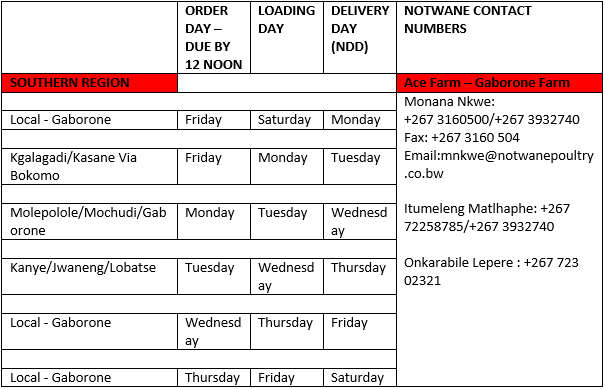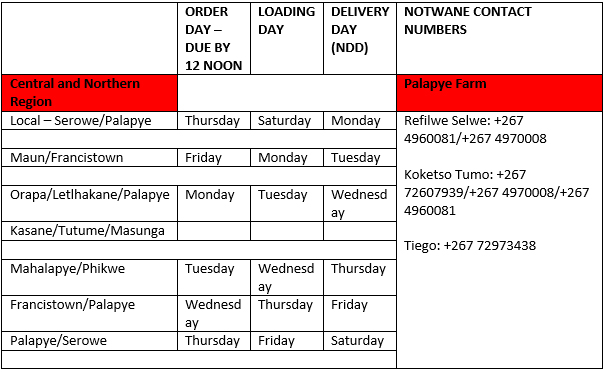 Enquiries for Deliveries and Merchandising Services:
Operations Manager (All Regions) – Joseph Choto: +267 721 1465/+267 7300 0529
Sales Manager (All Regions) – Donald Bantshi: +267 7231 9194/+267 7492 4339
Sales & Merchandising Manager (North) – Mooketsi Sepego: +267 7211 1712
Sales Representative (Gaborone) – Precious Mabuja: +267 7234 8821
Sales Representative (Gaborone) – Spato Mlauzi: +267 7232 8024
Sales Representative (Central) – Neo Letsapa: +267 7232 8023